Reassembling of a mechanical watch

For further informations about the oiling and the greasing of the watch parts, please read the dedicated chapter.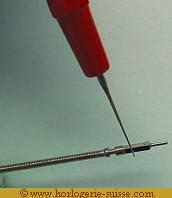 First grease the winding stem.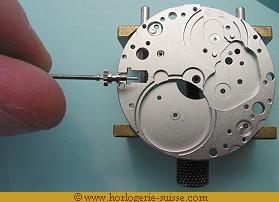 Put the wig-wag pinion and the winding pinion on the stem, come above their place (the winding pinion enters slowly into its housing).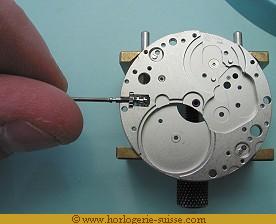 And move back slightly the stem so that you can introduce it.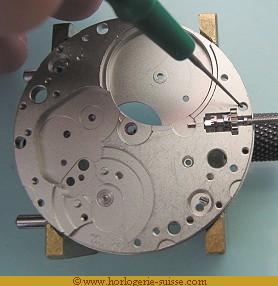 Grease the pivot of the setting lever screw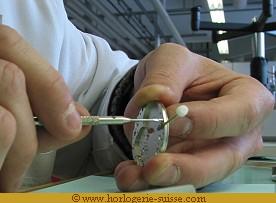 Then screw the setting lever (when you do this, hold the setting lever but clean it if you held it with a finger like I did).






On the dial side, install the winder part (regulate it before).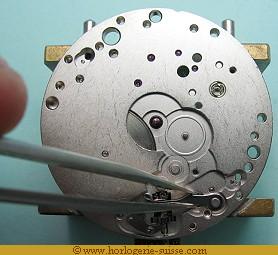 Put the lever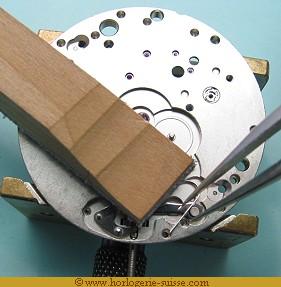 Install the lever spring. Do not forget to protect it (be careful with the adjustement of the spring).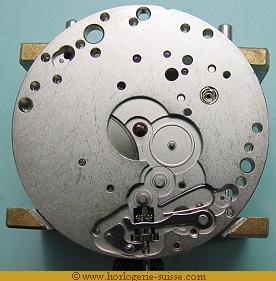 And that's it, the spring is ready.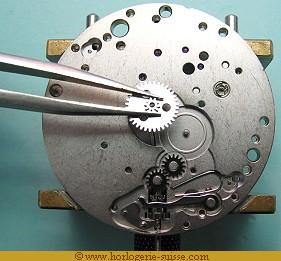 Place the two intermediate wheels and the minute wheel.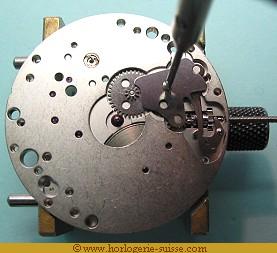 Screw the setting lever spring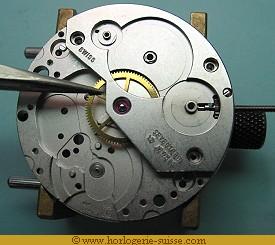 Install the barrel, the center wheel and the barrel bridge. Screw the bridge.









Install the crown wheel (with the little washer).
Again, pay attention to the screw on the left.
Place the click spring and the click.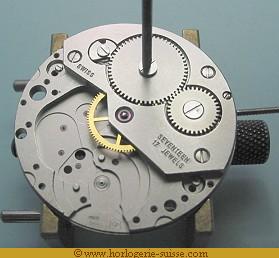 Screw the ratchet








Install the third wheel, the fourth wheel and the escape wheel.








Place the train wheel bridge but be careful with the wheel pivots. Then screw the bridge.





Place the pallet and its bridge. Screw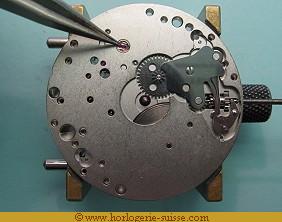 After you have oiled the incabloc, install it on the dial side.


















Install the balance-cock and its balance. Screw.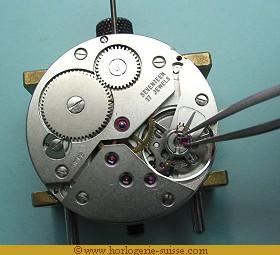 Install the oiled incabloc.
And here you are, your work is over.
©


toute reproduction strictement interdite